Spring Accessories-It Trend: Collar Necklaces
Want to spice up your summer wardrobe?!  Try this it trend: collar necklaces!  They look great with everything; from dresses to button up shirts. They are the perfect accessory to dress up any outfit.  It is an instant way to glamour-ize your entire look.  You can find pieces here.  These necklaces are the key essentials to this season's trend.
As seen on celebrities on the Red Carpet, the collar necklace is the piece of the season. The images below are from the 2012 Oscars. We call it understated glamour.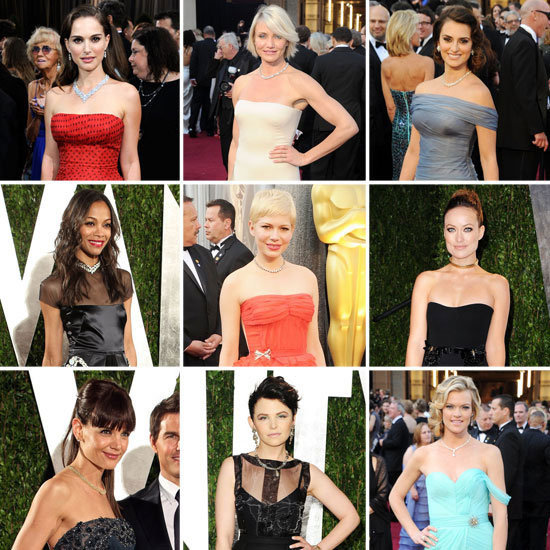 (img credit: FABSUGAR AU)
Will you make the jump and set the trend this season?
Button Down Necklace by MPR
Celestial Necklace by MPR
Vintage Brass Fringe Necklace by GLAMROCKS Jewelry